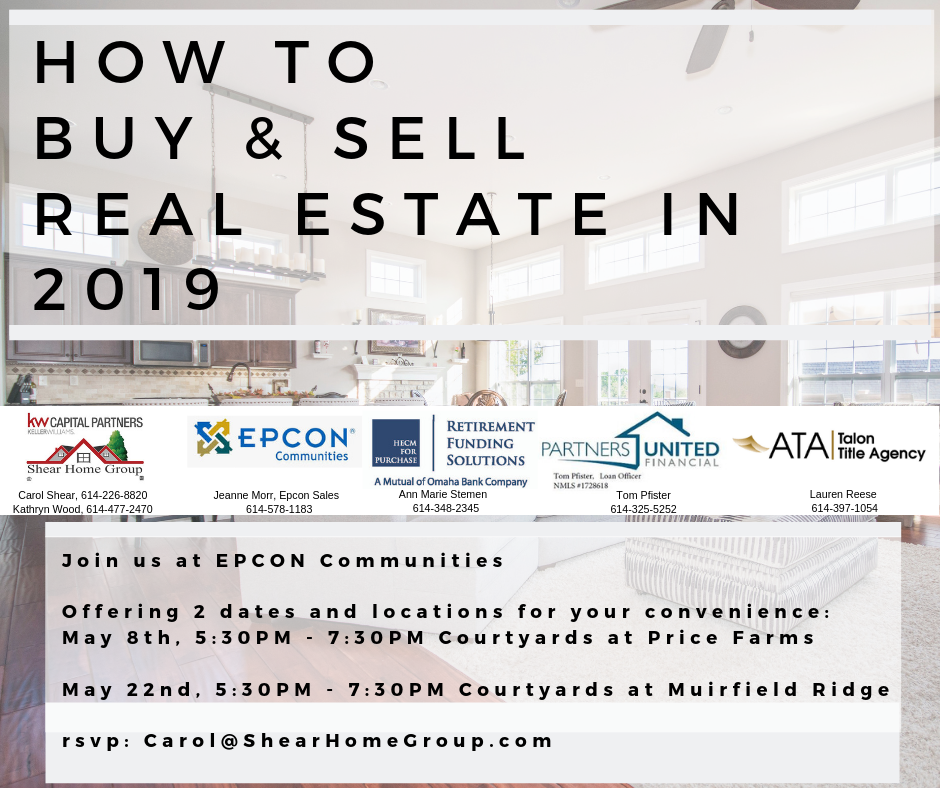 Come enjoy appetizers and discover with the Professionals how to maneuver through the 2019 real estate market!
Carol Shear & Kathryn Wood from Keller Williams Capital Partners will discuss the real estate market, how to prepare to sell your home, how the process works, and what to expect.
Jeanne Morr from EPCON Communities will share the benefits of owning a Patio Home, Epcon locations, pricing, and features.
Tom Pfister with Partners United Financial will show you how to utilize your current home equity, discuss the various types of financing with valuable information, so you can determine what is right for you.
Ann Marie Stemen with Retirement Funding Solutions will discuss HECM program, along with the benefits.
Lauren Reese with Talon Title will share the role of the title company, give examples of expenses to sell, etc